How Public Adjusters Can Help With Your Property Damage Claim
---
When you experience property damage, your insurance provider will visit your home to inspect the damage, a process known as "field scoping." The purpose of this visit is to determine the exact cause of the damage, how it happened, and what they believe needs to be replaced or repaired. The issue is these third-party contacts are hired by the insurance company and therefore, their interest is not ensuring you receive a fair payout but rather, to represent the insurance company.
That is where a public adjuster comes in. An independent, licensed public adjuster represents you - the policyholder. Our mission is to make sure you receive a fair payout for the property damage done to your home or business.
The role of public adjusters in property damage claims is to: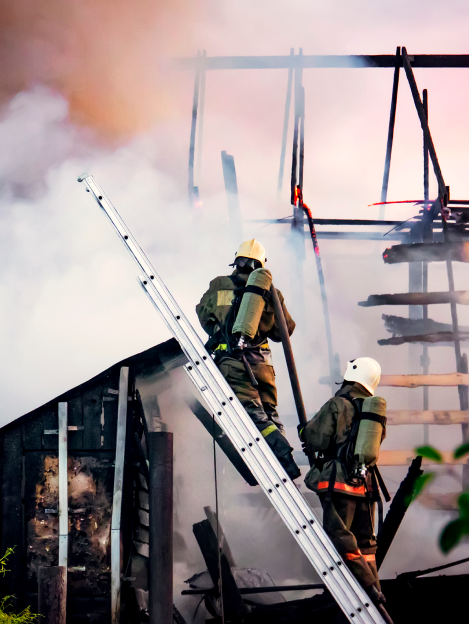 Notify Your Insurance Provider
A public adjuster will notify your insurance provider on your behalf as soon as you experience any property damage. Most individuals have never filed a property damage claim, and the process can be very difficult. Additionally, most individuals who experience property damage need to give all their attention to the damage that was caused, leaving little time to deal with the insurance provider.
Maximize Your Payouts
A public adjuster will work hard to maximize your payout. They are licensed by the state and can provide legal representation for you throughout the entire claims process. If your property damage claim has been denied, a public adjuster will speak with your insurance company and provide the evidence needed as to why your claim should be covered.
Additionally, if your insurance provider is refusing to cover Loss of Use expenses or ALE, a public adjuster will attempt to get you reimbursed for these costs.
If insurance companies try to take shortcuts in property damage repairs or replacements, a public adjuster will negotiate with your insurance company in order to get the "like-for-like" standard outlined in your policy. A public adjuster will fight on your behalf for you to receive a payout from your insurance provider that covers the entire cost to replace items of the same quality as what you previously owned.
Guide You Through the Property Damage Claims Process
---
There are many steps to filing a property damage claim with an insurance company. Your public adjuster will be there for you during the entire process, which can include:
Negotiating a Fair, Final, and Reasonable Settlement for the Policyholder
Assess Building Damage
Provide Licensed and unbiased vendors for work that is needed
Review Insurance Policy Coverages & Water Damage Restoration Process
Evaluate Clients' Compliance Responsibilities
Investigate and Measure the Extent of the Loss
Evaluate Replacement Costs and/or Depreciation
Assemble Business Equipment Claims
Assemble Support data for Loss of Income Claim
Prepare Documentation for Advance Payment Request
Evaluate Microbial Contamination (mold)
Assess Total Loss Claims and Review Insurance Estimates
At Excel Adjusters, we work for you. We specialize in residential and commercial property loss for water, fire, wildfire, earthquake, flood, and theft. To this day, we have handled over 2,000 damaged property claims. Our highly trained team of professionals identifies, quantifies, and establishes the full extent of your loss with your insurance company. Our experts relieve you of the intricacies and complex procedures that come with handling claims in English, Korean, Chinese, and Vietnamese throughout the entire process.