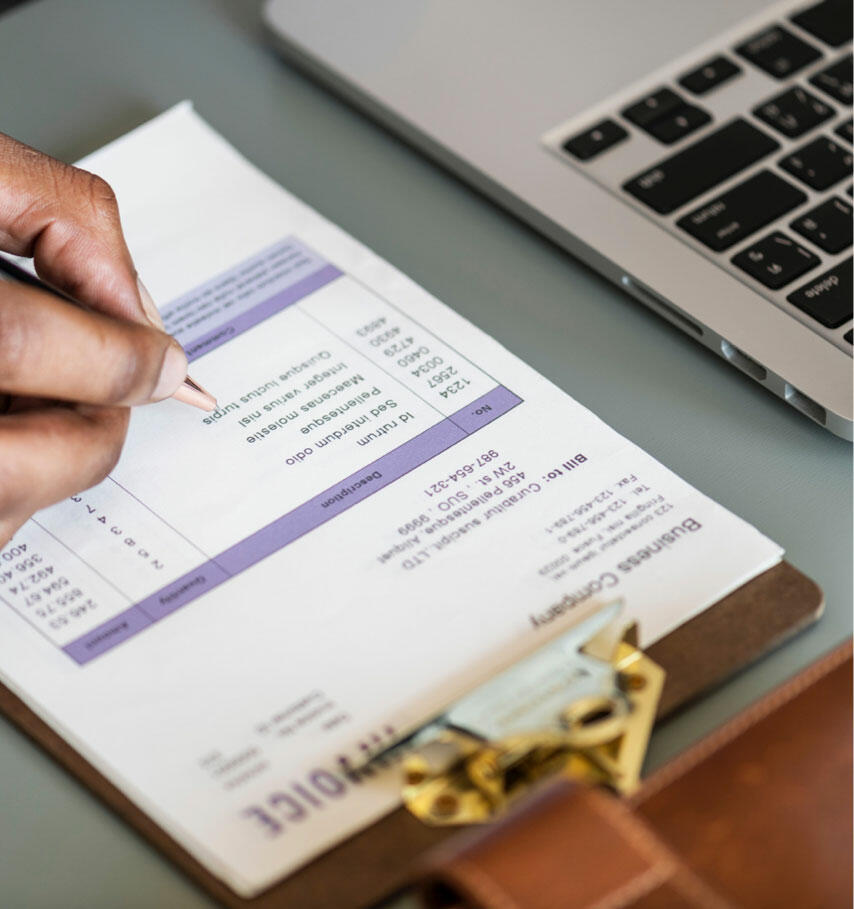 Tips & Things to do from a Public Water Damage Helps Adjuster your Water Damage help
So you've filed a water damage help with your insurance?
Now what?
As the type and extent of water damage is situational, the typical process behind a
water damage help
will vary for each individual. In addition to the difference in damages, each insurance carrier has their own policies and unique approach to determining pay outs to policyholders. However, even though the claims process will not be the same for everyone, it's important to know what events may take place from the time your claim is filed to when the restoration is complete. The following is a standard timeline of events that may occur during your water damage help, as well as some special tips to help ensure coverage and give you the best chance of receiving a fair adjustment from your insurance company.
Hire a Plumber to find the Water Damage
First things first, as soon as you notice water damage to in your home, hire a licensed plumber who can locate the source of the leak and provide evidence as to how long the leak has occurred. Insurance companies will not cover any long-term leaks, meaning leaks that have lasted for more than 14 days, so having a licensed professional who can testify to the length of time a leak has occurred can be crucial in regards to your claim being covered.
Collect Evidence to build your Water Damage Help
When it comes to water damage helps, evidence is key. Take photos and video of the leak occurring and the damage done to your floors. Also, be sure to hold on to any broken pipes, garbage disposals, filtration systems, washing machines, water heaters, or any other devices that may be responsible for the leak. Having this type of evidence throughout the claims process will help ensure that there are no coverage suspicions from your insurance company.

Once you've filed a water damage help, your insurance company will either come to your home themselves or send an expert for an inspection. Whoever comes will be looking at what the cause of the leak was, how it happened, and what hardwood flooring needs to be repaired or replaced. This whole process is called "field scoping" and is done in order to prepare an estimated cost of repairs for the insurer.
During this process, you may encounter several types of adjusters. It's important to be aware of the differences between them, as the type of adjusters involved with your water damage help may affect the estimate your insurance company receives and the quality of repairs that are done to your hardwood floors.
A desk adjuster typically works for a single insurance company. They're usually the person who calls you directly over the phone and sets up the appointments as well as working hand in hand with the field adjuster. Overall, the team manager will be the one who determines payout.
A field insurance adjuster typically works for a single insurance company. They're usually the person who comes to inspect your home and do damage and repair estimates after water damage occurs. They also typically represent a single insurance company, keep in mind that their goal may be to keep repair and replacement estimates as low as possible.
An independent adjuster is a third-party estimator hired by your insurance company. They're typically used when insurance companies are short staffed, claim volume is high like after a large-scale natural disaster, or if the insurance company does not want to take liability for providing a "low-ball" estimate to clients.
A licensed public adjuster represents the policyholder. They will accompany the field insurance adjuster or independent adjuster during the field scoping process and are there to help negotiate a fair payout for the home or building owner. A public adjuster is not provided by the insurance company. Policyholders hire them to ensure their rights are upheld during the claims process.

Before you can move forward with repairing your hardwood floors, you need to first fix the leak and dry the area completely. When it comes to payment for fixing the leak. If your insurance agrees to provide coverage, they generally will pay for repairing the exact location of the leak and not repiping of the entire home or pipeline as well as the emergency drying. In this case, insurance companies will typically hire a leak detection company or specialized plumber to identify the exact location of the leak and complete the repairs.

Once the leak is fixed, a water damage restoration company will work on drying out your home. This prevents further water damage and can impede mold growth.
Now—here is another place in the claim where you have some say. Your insurance company may recommend a water damage restoration company to complete the drying process. However, you must be aware that there are water damage restoration companies that work strictly on the insurance company's side. These organizations are regularly fed jobs, sometimes 30+ jobs per month, from insurance companies.
How does this affect the you? Since insurance companies have the authority to dictate how much gets paid out during your water damage help, they are able to use leverage against their water damage restoration vendors. This means a water damage restoration company hired through your insurance may look for shortcuts in the drying process to appease an insurance company that they regularly work with.
Instead of automatically agreeing to use the water damage restoration company recommended by your insurance, we suggest finding a licensed and objective water damage restoration company that is able to do honest work. The water damage restoration company of your choosing will most likely bill your insurance company directly. As long as the water damage is caused by an incidence that is covered in your policy, your insurance company should cover payment for this service.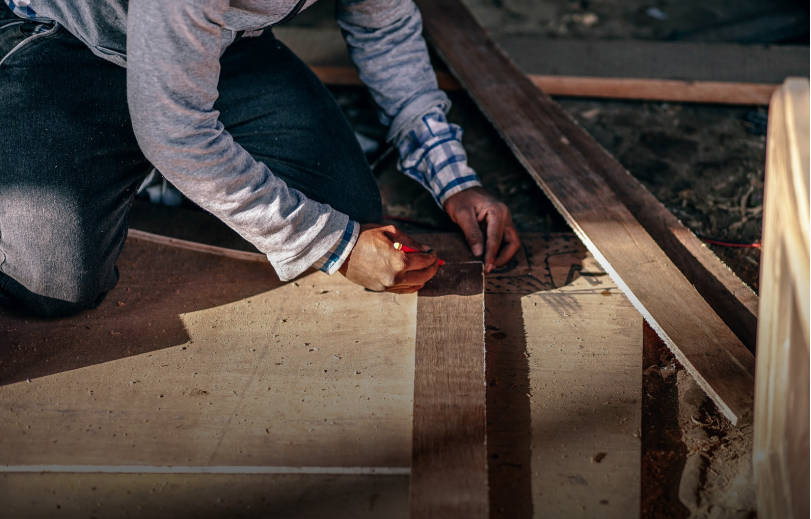 Although some water damage restoration companies can complete the drying process and also repair or replace your hardwood floors, we recommend consulting a well-reputed professional flooring contractor for the job. Even though your insurance may recommend a list of vendors who will offer to do both the drying and repair job. Often times these vendors either lack expertise in hardwood floor repair or will try to cut corners in order to save the insurance company money. Either way, many homeowners end up unsatisfied with the work.
By choosing a professional flooring contractor that you trust, you're more likely to get quality results. Plus, since you should already have an estimate from your claims manager as to what your insurance company is willing to pay for repairs, you can negotiate with your chosen contractor to fit within that budget.
What you're entitled to during your water damage help
You may be entitled to certain things during and after the hardwood floor restoration process. These will vary based on your coverage; however, you should be aware of what your rights are as a policyholder. Because insurance companies are mainly concerned with their bottom line, it's not uncommon for them to try to "low-ball" clients in order to save on costs. Homeowners who are not knowledgeable of in-depth home repair or who struggle to understand the convoluted language of insurance policies may not know when they're being taken advantage of. If you've filed a water damage help with your insurance company, read through these common scenarios that homeowners may bump up against while dealing with hardwood floor water damage.
Note: Since every insurance policy is different, be sure to discuss these with your insurance company or public adjuster for clarity on your specific situation.
What if I can't live at home during the restoration process?
If your kitchen is unusable or entire home is uninhabitable after water damage, you may be able to get certain living expenses covered. The first thing you want to do is determine what your Additional Living Expense (ALE) and/or Loss of Use Coverage is and how much is covered by your policy. This typically will be listed on your policy's declarations page.
The second thing you need to do is provide your insurance company with a legitimate reason why you cannot live in your home or use your kitchen. For instance, if your master bedroom is not able to be slept in, your insurance may cover your stay at a hotel or residence that's deemed comparable to your current home. If only your kitchen is not able to be used, then you have the right to be reimbursed for any meals purchased outside of your home. Keep in mind that you should always keep detailed hard copies of your meal receipts, and note that alcoholic drinks will not be covered. If your hotel room has a useable kitchen, your insurance company typically will not cover meal expenses. Some other expenses that may be covered include:
   Laundry:   if you now have to pay to use a washer and dryer.

   Pet boarding:   if your animal(s) cannot live with you at your temporary residence.

   Transportation:   if your temporary residence increases your commute costs.
Insurance companies will only cover ALE or Loss of Use during two stages of the water damage help. The first is during emergency work that is needed such as drying, mold remediation, and lead and asbestos abatements. The second is during the repair stage while your hardwood floors are being restored or replaced. If you need to leave your home during any repair work that is not related to the current damages, that will not be covered by your insurance.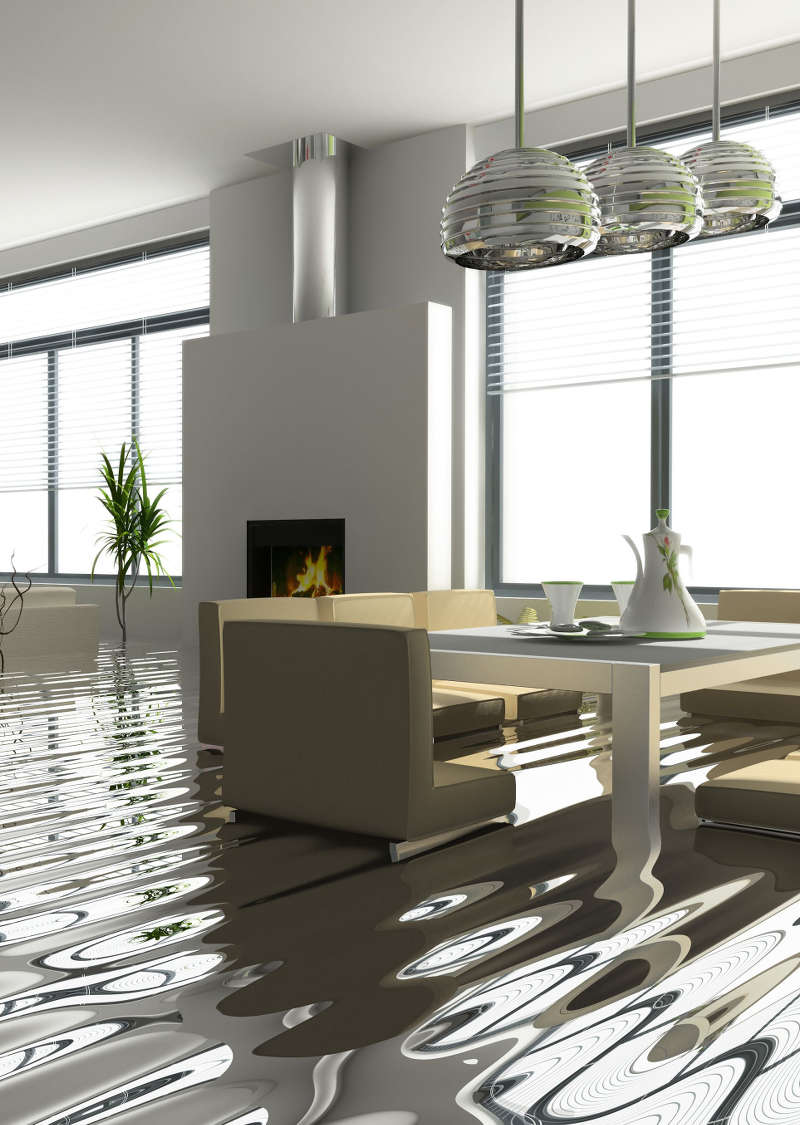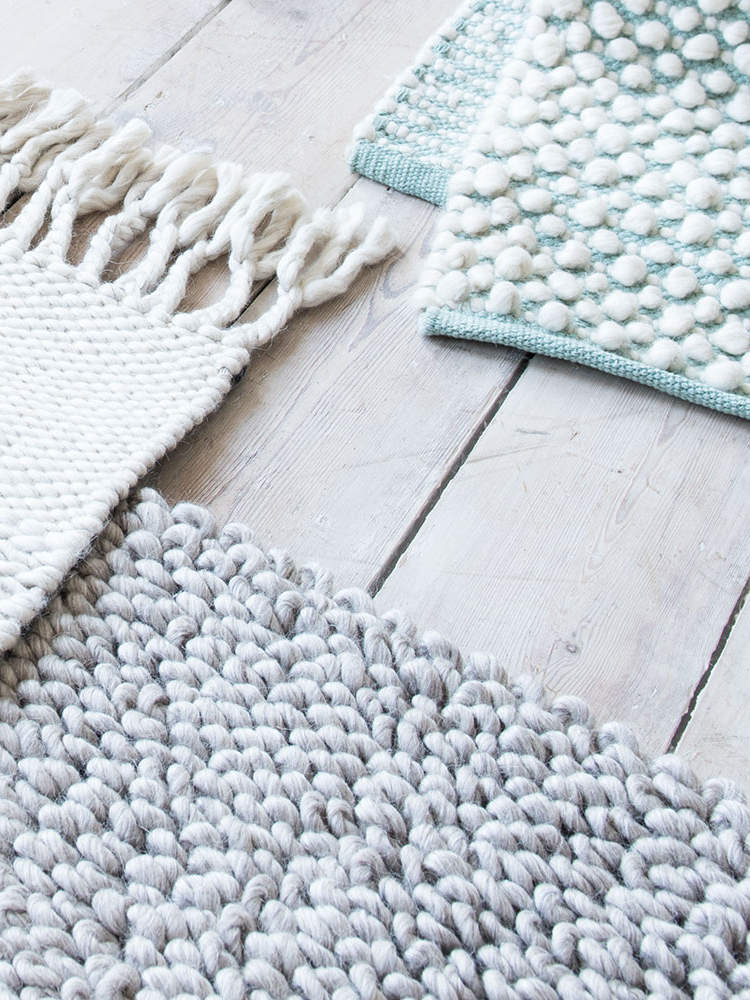 What if the repairs are low-quality? Or replacement items are not the same as pre-water damage?
When it comes down to repairing or replacing items, the standard you're entitled to is "like-for-like". You may also see this on your insurance policy described as "like kind and quality." For example, your insurance company should cover expenses for the entire cost associated with making your hardwood floors look like what you had prior to water damage.
Sometimes however, insurance companies cut corners to try to save on cost. Some examples include:
• Repairing damaged hardwood floors by sanding and refinishing them but the end result does not look the same as the original floor.
• Only sanding and refinishing up to certain doorways but not paying for continuous flooring.
• Hiring cheaper damage restoration companies that do not do quality work or lack expertise necessary to do the job.
• Failing to remove cabinets for drying even when the drywall was has been damaged.
What if my water insurance claim gets denied by my insurance company?
There are several reasons insurance companies will deny water damage helps but the most common is due to what the insurance companies classify as a long-term leak. As mentioned previously, a leak is considered a long-term leak if it has occurred for a period of over 14 days. One way insurance companies look for long-term leaks is mold growth. Even though mold can grow within a 24 hour time frame, especially if hot water is involved and humidity is present, insurance companies may deny your claim if they find mold during the inspection process. This is one reason why having a licensed plumber inspect the area first and having photo and video documentation of the leak is important.
When filing a water damage help, it's also important to note that not all kinds of water damage will be covered by your insurance. For instance water damage caused by floods, poor maintenance, or long-term leaks described above will not be covered by a homeowners policy.
So, what kind of water damages should be covered?
• Sudden and Accidental Leaks that occur in less than 2 weeks.
• Slab Leaks (Slab Leaks are sometimes excluded in insurance policies)
• Sudden Dishwasher Leaks
• Water Purifier Leaks
• Garbage Disposal Leaks
• Rain and Wind Together
• Burst Pipes
• Washing Machine Leak
• Refrigerator Leaks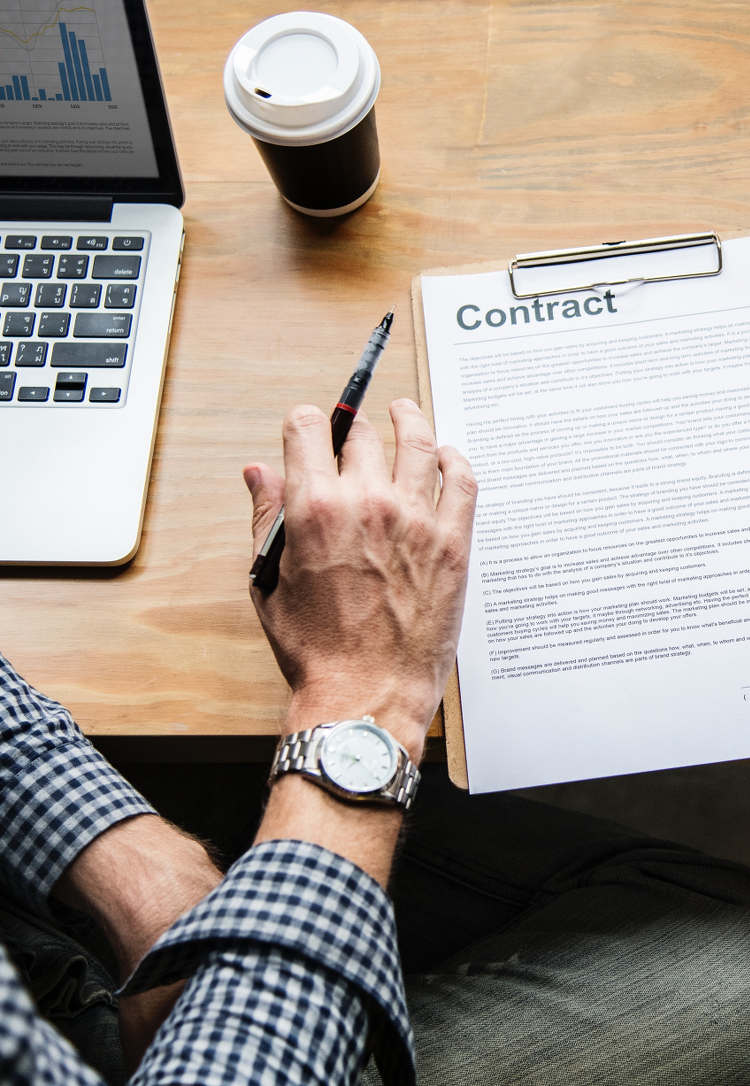 How a Los Angeles Public Adjuster or  Water Damage Insurance Claim Adjuster or Company Can Help
As mentioned previously, a public adjuster represents the policyholder during the claims process. Unlike insurance adjusters that work for or are recruited by insurance companies, a public adjuster works to help you get the maximum benefits from your policy. Additionally, once you hire a public adjuster, you no longer have the stress of battling with your insurance company. Public adjusters will be the ones communicating with the insurance company throughout the entire claim, allowing you to focus on getting your life back to normal as quickly as possible.
Whether you're at the beginning of filing a claim or seeking to reopen an old claim to due shoddy repairs, a public adjuster can help. In the cases listed above, public adjusters are able to negotiate with your insurance company on your behalf to get you the benefits you're entitled to. For instance:
• If your insurance company is refusing to cover ALE or Loss of Use expenses, a public adjuster can work with your insurance company in attempt to get you reimbursed for any living costs you incurred in your temporary home.
• If you are not happy with the repair of your hardwood floors, a public adjuster can help negotiate with your insurance company in order to get the "like-for-like" standard outlined in your policy.
• If your insurance claim has been denied, a public adjuster can speak with your insurance company and provide evidence and reasoning as to why your water damage help should be covered by your carrier.
Wherever you're at in the claims process, you may be wondering—why do I need a public adjuster when I can get my own repair estimates and talk with the insurance company myself? While it's true that you can go through the claims process solo, most homeowners do not have experience dealing with water damage helps or in-depth knowledge of insurance policies and home repair. Plus, since a person's home is often one of their most valued assets, it's easy to get emotionally involved. Additionally, public adjusters do their best to maximize payouts for insurance claims. They know how to speak to insurance carriers to do everything in their power to get you the money you need for your repairs.
What's more, most contractors and floor experts are not licensed by the Department of Insurance and are not legally allowed to represent you on your water damage help. Public adjusters, on the other hand, are licensed by the state and can provide legal representation for you throughout the claims process.
Finally, a public adjuster will be there throughout the entire claim to guide and advise you, negotiate with your insurance company, as well as manage and submit any necessary paperwork. The best part? A public adjuster will only charge a small percentage based on what they settle for with your insurance. There are no upfront costs for you.
Contact Excel Public Adjusters for your Insurance Claim
If you've experienced water damage to your hardwood floors, Excel Adjusters can help.
We've settled over 4,200 claims and are committed to getting our clients a fair adjustment from their insurance company.